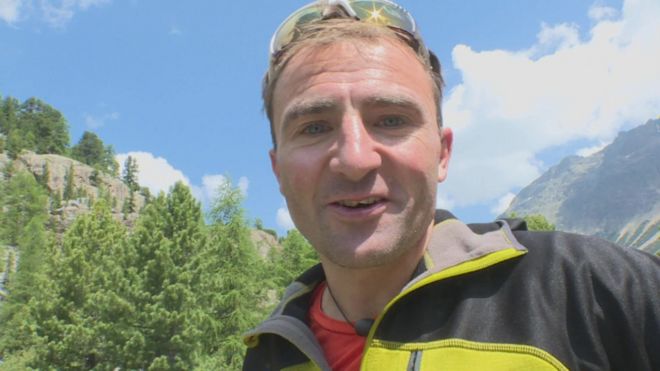 The Swiss climber Ueli Steck has been killed on Mount Everest, Nepal's tourist office says.
Steck, who was known as the "Swiss Machine", died in an accident while acclimatising for an attempt on the mountain without oxygen by a new route.
The 40-year-old had won multiple awards and was known for his rapid ascents.
His body has been recovered from the mountain. Reports suggested Steck was climbing alone near Camp II.
The Himalayan Times wrote that he had been seen climbing near the Nuptse Face in the early hours of Saturday, and may have slipped and fallen on the icy slope.
On Wednesday, Steck wrote on his Facebook page that he had a "quick day from Basecamp up to 7,000m and back" as he believed "active acclimatisation" was the most effective way of getting used to high altitude.
The climber reached Mount Everest's summit without oxygen in 2012, and in 2015 climbed all 82 Alpine peaks over 4,000m (13,100ft) in 62 days.
Steck had returned to the world's tallest mountain four years on from an altercation with sherpas which caused him to abandon an attempt to climb Everest and Lhotse.
The world's highest traffic jam
In a video about his Everest-Lhotse project ahead of his departure for the Himalayas, Steck said he felt super-ready and psyched. "My body is as strong as it was never before," he added.
Asked about his definition of success for the ambitious plans to traverse Everest and Lhotse via the Hornbein Couloir, Steck said: "To be not successful is just if you have an accident or if you're going to die, that's definitely not successful, all the other things, it's a success already."
He died while preparing for the attempt.
Last year Steck and fellow climber David Goettler found the bodies of two American mountaineers in Tibet, 16 years after they were killed by a huge avalanche.
British mountaineer Kenton Cool paid tribute to Steck, describing him as "a true inspiration" who "showed us all what was possible in the mountains and beyond".
The British Mountaineering Council described him as a "legendary mountaineer and all-round great guy".
---
YouTube mountaineering star – by Steve Jackson, BBC News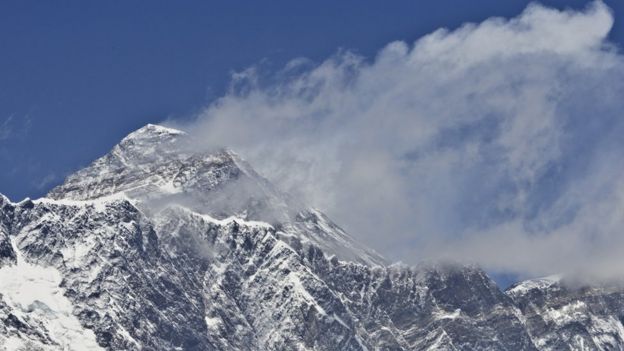 Ueli Steck set new standards in alpine climbing – setting a string of records for making breathtakingly quick solo ascents of classic routes.
He also played a big part in bringing the sport to a new audience through the epic films made of his exploits.
He was nicknamed the "Swiss Machine" for his ruthlessly methodical approach and his ability to keep going even after pushing himself to the limits of human endurance.
In 2015 he climbed one of the world's most famous walls, the North Face of the Eiger, in two hours 47 minutes – a time that would have been unthinkable to the early pioneers of the sport, who took days to complete it.