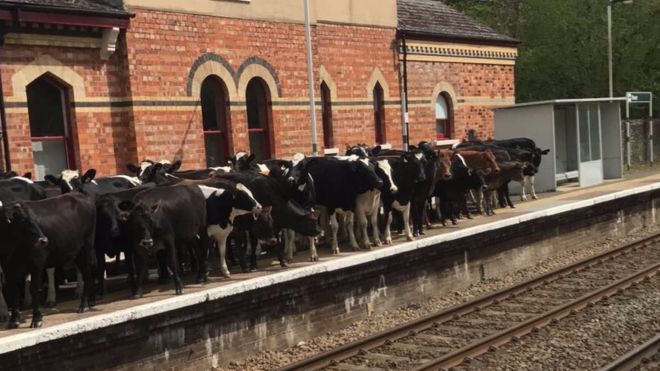 The herd pictured on the Hever station platform
A herd of cows on a railway line has caused delays and disruption to trains.
Up to 60 cattle were spotted walking along the track and going into a tunnel between Hever and Ashurst in Kent.
Network Rail said it closed all lines while animals were escorted on to the platform at Hever railway station. The cows have now been removed and are safely back in the fields.
Trains between Oxted and Uckfield were cancelled or delayed by up to 30 minutes.
Francesca Ryan tweeted the picture of the herd with the caption: "Holy cow!"
She said: "I was pretty shocked as it's not the normal view when waiting for your train."