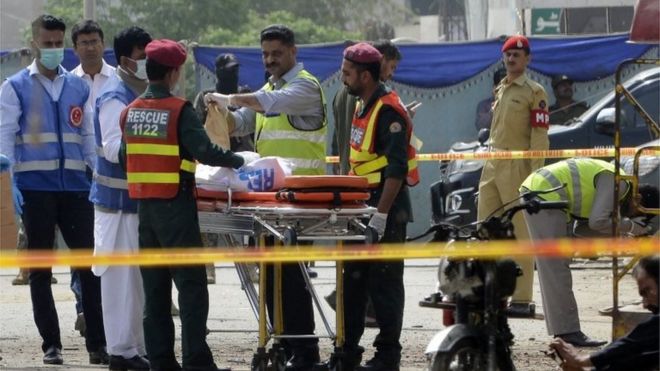 At least six people have been killed in a suspected suicide attack targeting census workers in the Pakistani city of Lahore, officials say.
Four of the dead were soldiers. Twenty-two others were wounded.
A team carrying out Pakistan's first census in nearly 20 years was the target of the attack, police said.
It comes amid a series of bombings claimed by Islamist militants in recent weeks. No group has said it carried out the latest attack.