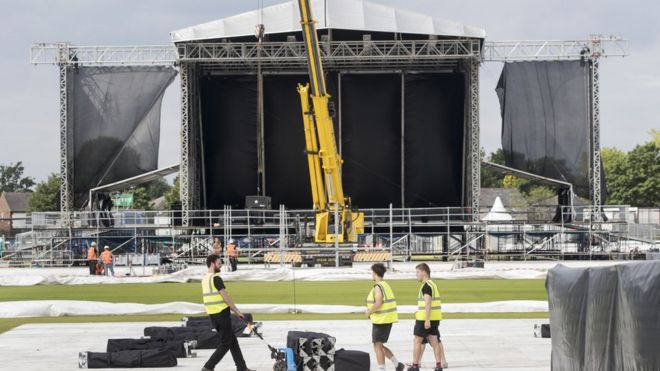 Tickets for Sunday's benefit concert in Manchester have appeared on eBay after selling out – but the company says it is removing them as fast as it can.
One Love Manchester tickets appeared on the site at inflated prices soon after they went on general sale on Thursday.
Some fans on social media vented their anger at the "absolutely sickening" sellers who were trying to cash in.
EBay said: "All of these items are being removed if they appear, and the sellers' accounts will be restricted."
And Ticketmaster said: "We are cancelling tickets of those who are reselling wherever possible."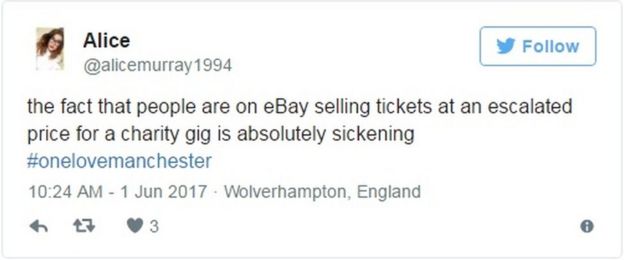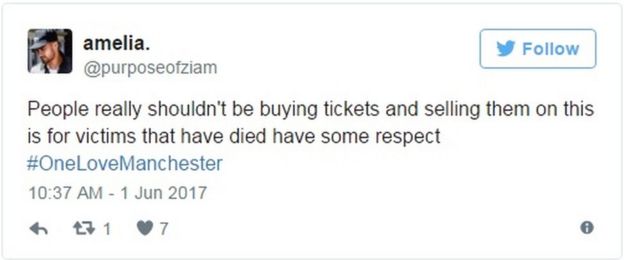 Some tickets, which have a face value of £40, were being offered on eBay for up to £200 each.
The concert is being staged to raise money for the victims of the attack that killed 22 people after an Ariana Grande concert at Manchester Arena on 22 May.
The US pop star will perform herself, as will Robbie Williams, Little Mix, Take That, Katy Perry, Miley Cyrus and Justin Bieber.
EBay said it doesn't normally allow the sale of any type of ticket, so any listings for Sunday "will be removed automatically". But some did slip through the net.
The eBay statement continued: "All tickets for this event will most certainly be removed by the team who are doing manual sweeps to pick up any that slip through.
"We also aren't allowing the sale of any item which profits in any way from the tragedy in Manchester."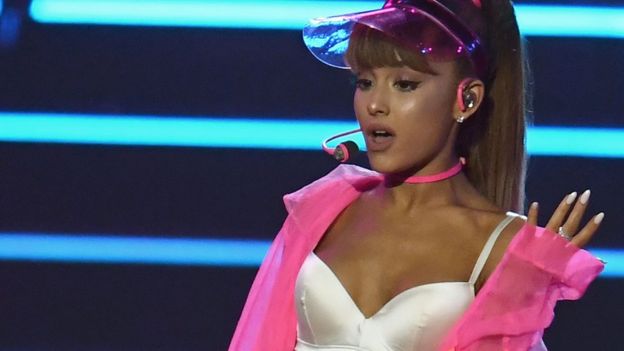 Meanwhile, the four main online ticket marketplaces – Get Me In!, Seatwave, Viagogo and Stubhub – said they would not list any tickets for the show.
No tickets were listed on those sites at the time of writing.
The three-hour event will be staged at Old Trafford cricket ground and will be broadcast live on BBC One in the UK.