They have assumed control of 10 new councils in England and Wales, such as Derbyshire, Monmouthshire and Norfolk, and are making headway in Scotland.
Labour, which lost control of Glasgow as well as Bridgend and Blaenau Gwent, said it was "disappointing" five weeks before the general election.
UKIP has lost more than 80 seats amid claims its influence was "at an end".
Amid contrasting fortunes for the parties in local polls, the Conservatives have attempted to downplay their significance as a guide to the outcome of the general election on 8 June.
Local elections: Latest updates
---
What's the state of play so far?

A total of 4,851 seats are up for grabs in 88 councils – all 32 in Scotland, 22 in Wales and 34 county councils and unitary authorities in England.
So far, 57 councils have announced their final results.
At 14:00 BST, the Conservatives had control of 21 authorities and 1,346 seats, a net gain of 383 seats and 10 councils.
Labour, meanwhile, had control of six authorities and 751 seats, a net loss of 267 seats and four councils. The Lib Dems had 300 seats, a net loss of 36.
UKIP had won just one seat, a net loss of 105, while the Greens had picked up 19, a net gain of two.
Plaid Cymru, meanwhile, had won 153 seats – a net gain so far of 33.
---
What are the notable results?
Among a string of gains in England, the Conservative victory in Derbyshire is perhaps the most notable result so far.
It won 19 seats directly from Labour – which has lost control of the council for the first time while in the party is in opposition at a national level, since the 1970s.
Labour has also ceded control of Glasgow Council, which has been a municipal stronghold for decades, although it is not clear yet whether the SNP will win enough votes to command a majority.
Meanwhile, the Conservatives have won seats in Glasgow wards such as Shettleston and Paisley, where they have been unrepresented for years.
This is part of a resurgence in Scotland for the Tories, albeit from a low base. They have picked up eight seats in Aberdeen and have made gains in Edinburgh, Fife and Midlothian.
Labour loses overall control of Glasgow
---
A good time for the Conservatives
As well as Derbyshire, the Conservatives have taken charge of Warwickshire, Lincolnshire, Gloucestershire, the Isle of Wight, Norfolk and Monmouthshire, all of which were previously under no overall control.
So far, the party has only lost two seats as it also held onto Dorset, Essex and Somerset among others.
The Conservative candidate for the new "metro mayor" post for the West of England, Tim Bowles, beat Labour's Lesley Mansell by 51.6% to 48.4%.
John Curtice, Professor of Politics at Strathclyde University, said the Conservatives had so far put in their best election performance since at least 2008, with an average swing of seven points from Labour to the Tories since 2013.
He said the Conservatives appeared to have been the main beneficiaries of a sharp decline in support for UKIP.
Conservative defence Secretary Michael Fallon said the outcome was "very encouraging", but denied the general election was in the bag, saying the results were not an "accurate prediction" of next month's poll.
Straw draw denies Tories control
---
Disappointment for Labour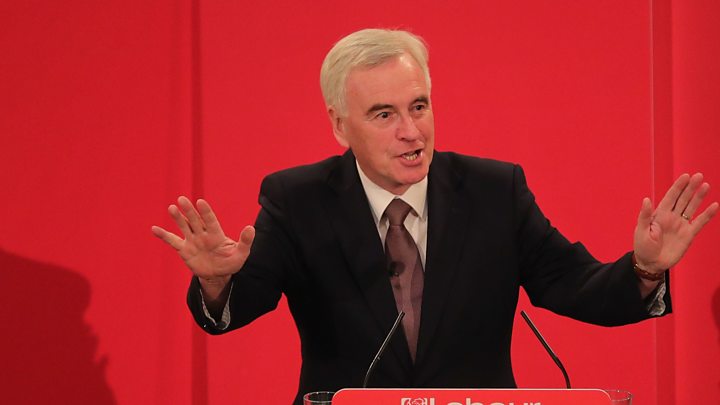 It lost ground in Lincolnshire, Cumbria and Warwickshire. Phil Johnson, the party's general election candidate in Nuneaton, lost his seat on Warwickshire council to the Conservatives.
The performance was labelled "pretty disastrous" by ex-MP Stephen Kinnock, who is standing again in Aberavon.
Shadow chancellor John McDonnell said this was not the "wipe-out that many commentators were forecasting" and Labour were building a "solid base" for the general election.
But the BBC's political editor Laura Kuenssberg said the opposition should be "gobbling up" seats rather than trying to "put a rosy picture" on holding onto seats in some of their traditional heartlands.
Westminster hopeful loses council seat
---
Analysis: Where the parties stand so far
By Laura Kuenssberg, BBC's political editor
It's early, early days. But so far there will be grimaces at Labour HQ, beaming smiles at Tory CCHQ, a slightly frazzled atmosphere at the Lib Dem's home this morning and well, don't be surprised if you see Nigel Farage at his favourite boozer by lunchtime.
There are lots and lots of results still to come in. But with a general election only a month away, this barometer of real votes looks grim for the Labour Party.
---
What's happened in Wales?

It was a mixed picture for Labour in Wales, where it has been the dominant force in local government for decades.
It lost control of its heartland seat Blaenau Gwent to independents.
It also lost Bridgend while the result in Merthyr Tydfil is on a knife-edge as the final three seats will not be declared until 8 June and Labour would have to win them all to retain a majority.
Merthyr Tydfil's Labour leader Brendan Toomey, among those to lose his seat, said the party was "having a very disappointing evening to say the least".
Vaughan Gething, a member of the Labour government in Wales, said there was an "awful lot of work" for the party to do before the general election.
He told Radio 4's Today there had been "mixed messages" on the doorsteps about Jeremy Corbyn but there had also been strong results – with his party "turning back the Tory tide" in Cardiff, Newport and Swansea.
Labour losses in Wales 'not so bad'
---
UKIP's 'challenging night'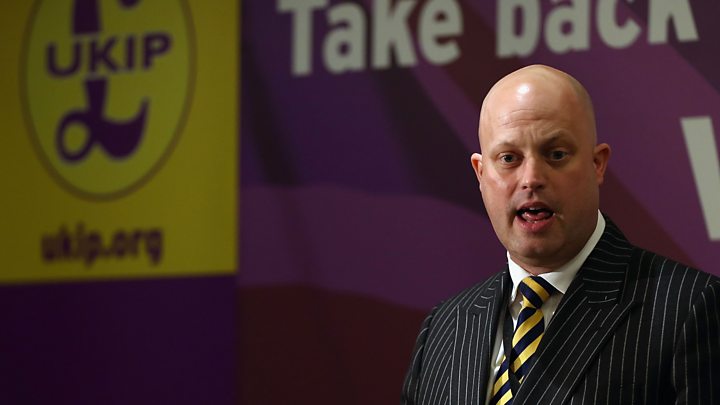 In Lincolnshire, where UKIP had 16 councillors elected in 2013 and was the official opposition on the council, the party has lost all of its remaining 13 seats.
It also lost all its seats in Warwickshire, Hampshire, Essex and the Isle of Wight, which were taken by the Conservatives.
Former UKIP leadership contender Steven Woolfe said the party's influence was "at an end" while its former MP Douglas Carswell said "it was over".
But party leader Paul Nuttall said UKIP, which did well in 2013 council elections and won 3.8 million votes in the 2015 general election, was a "victim of its own success".
UKIP suffers big losses in council polls
---
What about the others?
Lib Dem president Sal Brinton described her party's performance overall as "patchy", while former business secretary Vince Cable said there had been no "spectacular breakthrough".
The Conservatives saw off the Lib Dems' challenge to hold on to Somerset County Council. The Lib Dems lost six seats although former MP Tessa Munt ousted the Conservative leader John Osman.
In Cumbria, where party leader Tim Farron is hoping to be re-elected as MP for Westmorland and Lonsdale, the party failed to increase its representation.
Ex-MP Stephen Williams only came third in the race to be the new metro mayor for the west of England.
The Green Party have gained six seats in England while Plaid Cymru have added eight in Wales. It has also been a good night for those unaffiliated to any political party, with 28 more independents than before.
Tories increase control in Somerset
---
Metro mayor results

Andy Burnham is bidding to be the first Manchester Metro mayor
Along with the West of England, voters in Greater Manchester, the Liverpool City region, the West Midlands, Tees Valley, and Cambridge and Peterborough are all electing "metro mayors" covering combined local authority areas.
Former MP Steve Rotheram won in Liverpool on the first ballot, getting 59% of the total vote.
The Tees Valley election has gone to a run-off after no candidate got 50% of the vote in the first round.
In the West Midlands, it is expected to be a close call between Conservative Andy Street, a former John Lewis boss and former Labour MP Sion Simon.
The outcome of the Greater Manchester election, in which former cabinet minister Andy Burnham is standing for Labour, is due at 18.00 GMT.
The mayors will mostly be responsible for economic development, but some will have powers over transport and housing.
In Doncaster and North Tyneside, residents voted for local authority mayors, who are elected leaders of their respective councils.
Labour's Ros Jones was elected in Doncaster on the first ballot as was Labour's Norma Readfearn in North Tyneside.
Tory elected West of England mayor
New mayors elected on low turnout
English mayoral candidates