ley Baldwin is raising some eyebrows on social media.The 20-year-old model gave a shout-out to her close friend Bella Hadid on Twitter Tuesday morning, posting a video of Hadid. But it wasn't the video that has everyone talking, it's what Baldwin wrote along with it.

"Wait sorry, WHO could possibly be cuter than @bellahadid …. literally nobody," Baldwin wrote.

After she posted the tweet, some began speculating that this might have something to do with Selena Gomez, who is currently dating Hadid's ex The Weeknd.

So is Baldwin really throwing shade at Gomez?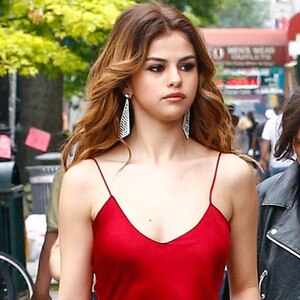 .






Photos
Selena Gomez's Best Looks
While we think this is just a case of friends supporting friends, we'll let you decide.
Take a look at the E! News video above to see Baldwin's tweet and let us know what you think in the comments below! Plus see the latest update on Gomez and The Weeknd's relationship!