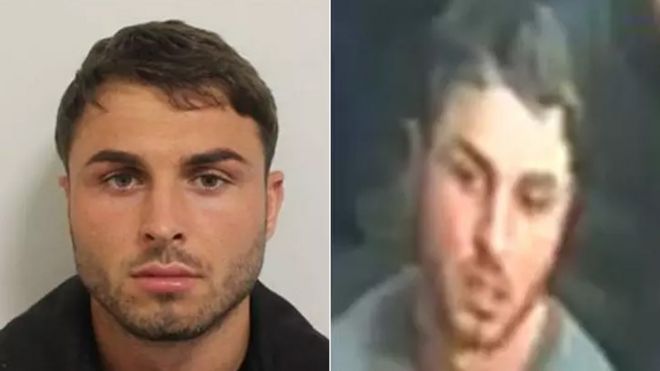 Police are searching for Arthur Collins who is wanted for questioning over the attack
A woman who was sprayed in the face with acid during an attack in an east London nightclub has been blinded in one eye, police have revealed.
The 22-year-old was one of 20 people who suffered burns when the substance was sprayed at the Mangle E8 club in Hackney, east London on Monday.
Arthur Collins, 25, from Hertfordshire, the boyfriend of TV celebrity Ferne McCann, is wanted for questioning.
Investigating officers have arrested three people in Hertfordshire.
A 33-year-old woman was arrested on suspicion of firearms offences and is in custody in a north London police station.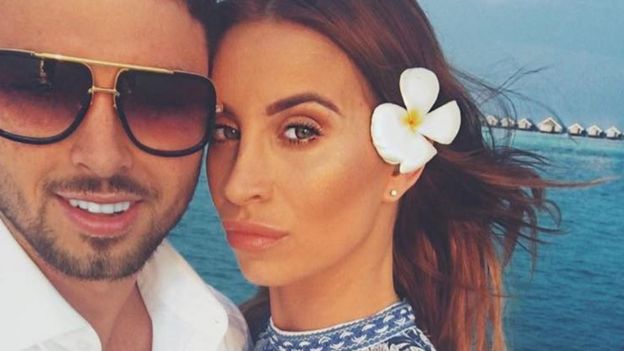 Ferne McCann says she was not with Arthur Collins on the night the attack happened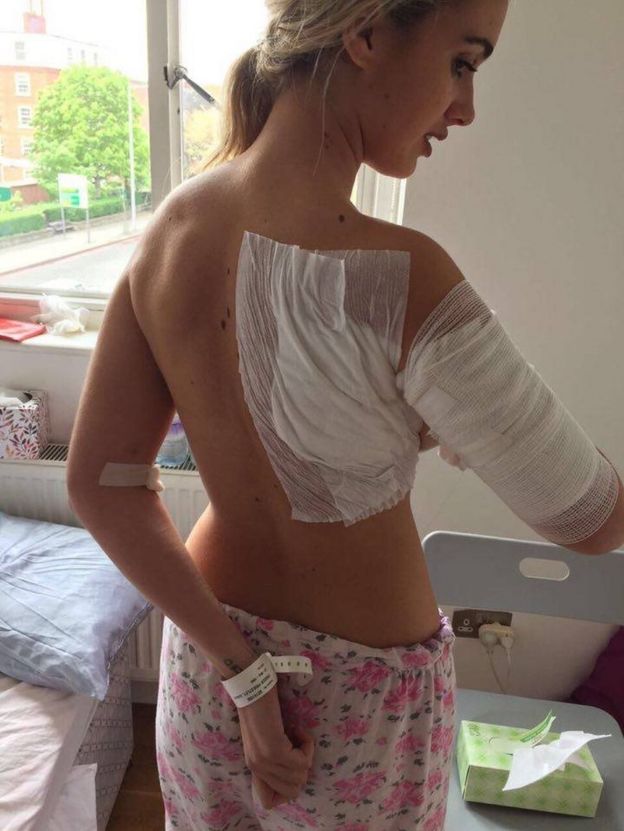 Isobella Fraser was one of those injured in the club
A 22-year-old woman, who was also injured, said the men were black, but their faces were turned white by the acid.
Det Insp Lee McCullough said the "noxious substance used" was still being analysed.
Two other men, as well as Mr Collins, are wanted for questioning over the attack although police have not released any further information about them.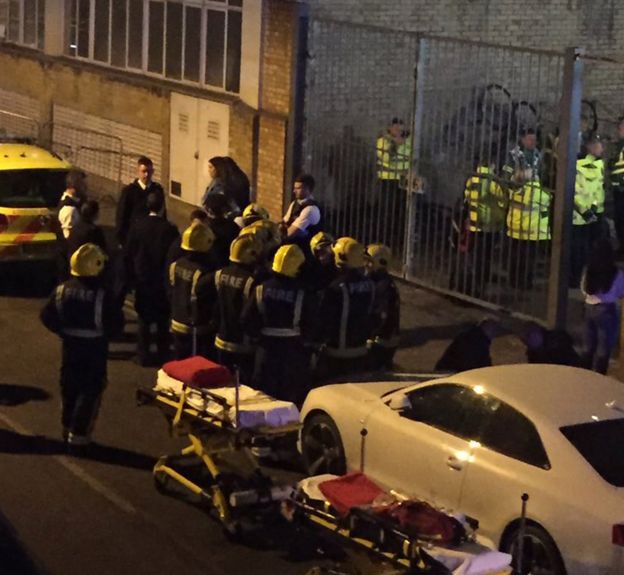 Hundreds of people were forced to leave the club in the early hours
Hundreds of people had to be evacuated from the LoveJuice event.
These were reported to include three stars of The Only Way Is Essex – Jamie Reed, Jade Lewis and Chloe Meadows.
The company behind the event tweeted it was co-operating with the police investigation.
The acid attack is one of three similar reports made to police in London in the past week.
On Good Friday a carjacking victim was sprayed with a "noxious substance" in Bow, while an 18-year-old man suffered possibly life-changing injuries when he and another woman had a corrosive substance thrown over them in Fulham.