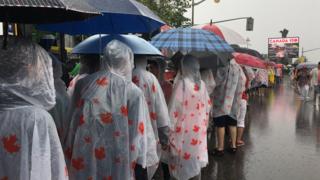 Celebrations are taking place across Canada as the country marks the 150th anniversary of its confederation.
The main events are taking place in the capital Ottawa, with hundreds of thousands of people expected to attend and a huge security operation in place.
They will be addressed by PM Justin Trudeau, as well as Prince Charles, whose mother, the Queen, is Canada's head of state.
But some indigenous groups complain their treatment has been overlooked.
A teepee has been set up on Parliament Hill in Ottawa to protest against events, in what organisers called a "reoccupation".
In his statement marking Canada Day, Mr Trudeau acknowledged that "as a society, we must acknowledge and apologize for past wrongs".
He continued: "Great promise and responsibility await Canada. As we look ahead to the next 150 years, we will continue to rise to the most pressing challenges we face, climate change among the first ones.
"We will meet these challenges the way we always have – with hard work, determination, and hope."
Fireworks and poutine
The celebrations include a concert of Canadian songs, a display from Canada's aerobatics squadron the Snowbirds, a citizenship ceremony for new Canadians, and what is billed as the largest fireworks display in the country's history.
Canadian theatre giants Cirque du Soleil are performing, as are international acts including U2.
The government is estimated to have spent half a billion Canadian dollars ($386m; £296m) on the festivities.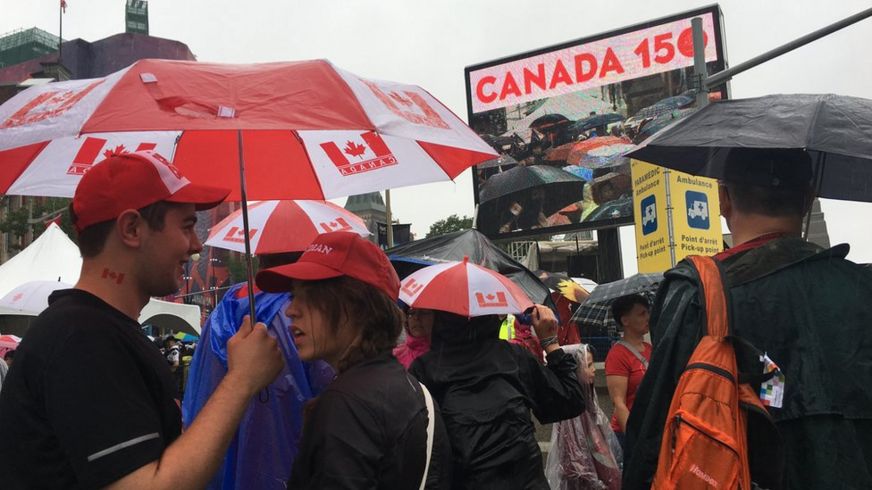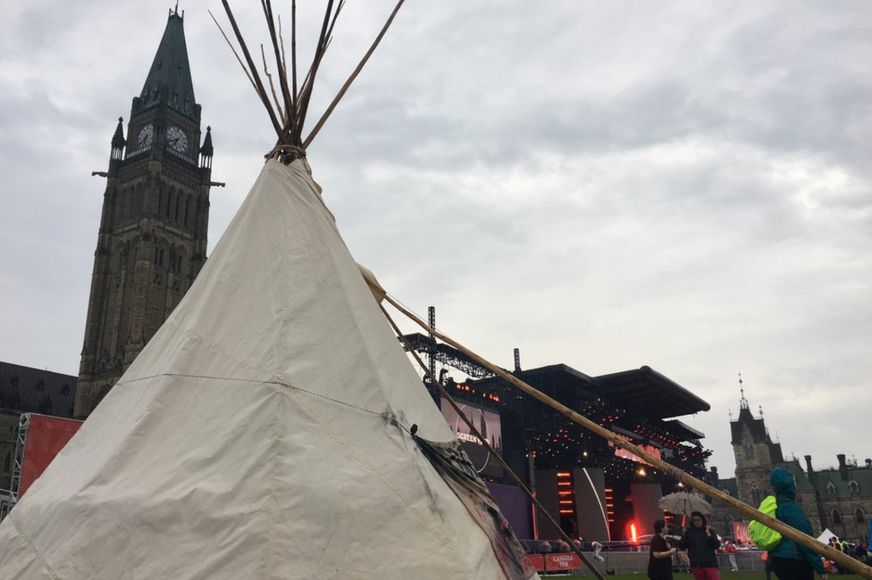 Businesses have also been trying to capitalise. KFC has temporarily rebranded itself "K'ehFC", in reference to the Canadian slang, while coffee shop Tim Hortons is selling a poutine donut – although only at selected US outlets.
Canada Day, held on 1 July each year, marks the merging of three former British colonies into a single new country. It is a national holiday.
The country grew in size and autonomy in the years that followed, but achieved full independence from the UK in only 1982, when the British parliament handed the power to amend the Canadian constitution to Canada.
---
More on Canada at 150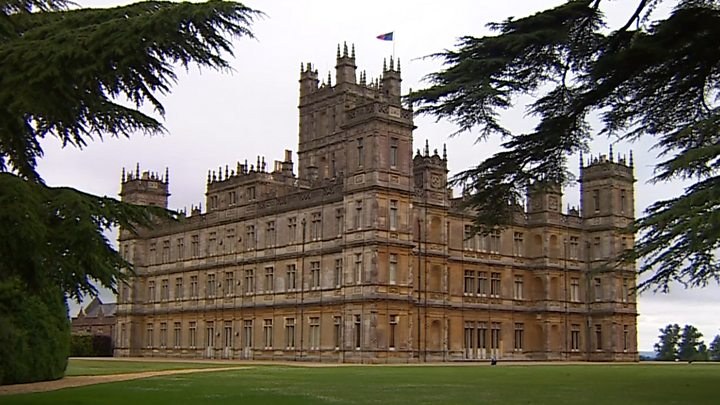 Why the world suddenly loves Canada
What does it mean to be Canadian today?
What's in store for Canada's next 150 years?